Meet the MnCAN Staff
The MnCAN staff is a team of individuals with varying strengths and backgrounds who work together to support each other,  the processes and  mission of MnCAN and ultimately the people with aphasia that are touched by its programs, educational efforts and advocacy.
Julia Halvorson, MA, CCC-SLP
Executive Director
Minnesota Connect Aphasia Now
Julia Halvorson, MA, CCC-SLP, received a Bachelor's degree from Purdue University and a Master's degree from the University of Colorado in Boulder.  Julia is passionate about  the opportunity to develop an aphasia program that will connect people with aphasia both in the area and around the state and will provide opportunities for not only improving their communication skills but also encouraging their participation in the organization.  She is an active member of the Aphasia Access program which focuses on Life Participation programming in aphasia.  Julia has worked in the area of neurologic communication for over 30 years in acute care, long term rehab and outpatient settings.  She is currently a Speech Language Pathologist specializing in neurologic rehabilitation/acute care and voice disorders at Ridgeview Medical Center in Waconia, MN.  Julia also has developed and currently facilitates  a MnCAN aphasia conversation group in Waconia.
Teresa Feltmann
Administrative Assistant
Minnesota Connect Aphasia Now
Teresa Feltmann recently retired from Ridgeview Medical Center Rehab Specialties where she gained extensive experience in process improvement and healthcare management.  She worked as the Systems Coordinator for outpatient rehabilitation services,  and served as a representative to the Ridgeview Foundation.   MnCAN is very fortunate to have Teresa's volunteer assistance in organizational systems and record-keeping and as she says, "It's my way of giving back!"
Rochelle Anderson
Registration Assistant
Minnesota Connect Aphasia Now
Rochelle Anderson is a stroke survivor and a leader in the aphasia community.  She attended  St. Olaf College and the University of Minnesota Law School, and practiced law for almost 23 years.  Rochelle had a stroke in 2007 and was helped in her recovery by therapists at North Memorial Medical Center.  Rochelle has been a participant in the aphasia conversation groups for over five years and also a regular at the Coffee and Conversation group at North Memorial and Robbinsdale Adult Academic Disability Program.  She organizes her friends in volunteer efforts in her community, has presented on having a stroke and living with aphasia to various groups, and has participated in a monthly book club with others who have aphasia.  She has been a valuable resource as a member of MnCAN's Founder's Team and in assisting with the registration process for MnCAN participants.
Meet Our Board of Directors
Our Board members include people whose lives have been touched by aphasia or brain injury either professionally or personally.  They generously share their expertise in needed areas to further the growth and development of MnCAN.
Cindy Busch, PhD, CCC-SLP
President
Minnesota Connect Aphasia Now
Cindy Busch, PhD, CCC-SLP,  earned her doctorate in Speech Language Pathology from the University of Minnesota in 1985 and served as Associate Professor in the Department of Communication Disorders at Minnesota State University Mankato for 19 years.  She developed and facilitated aphasia conversation groups from 2000 to 2015 and worked closely with graduate students in training the social model of aphasia intervention, supported conversation strategies and life participation approaches to aphasia. Cindy is responsible for initiating the aphasia conversation and  life participation approach to aphasia in the metro area that eventually developed into MnCAN.   Read more about Cindy here.
Barbara Wendt
Treasurer
Minnesota Connect Aphasia Now
Barbara Wendt currently owns her own consulting business, Equinox Group, LLC, and provides financial and operational consulting services  mainly for non-profit organizations.  One of her long-time friends, Rochelle, had a stroke resulting in aphasia and is an active participant in the MnCAN aphasia conversation groups.  Her friend's involvement inspired Barb to volunteer in the group where she met the MnCAN founders and became involved in the MnCAN Founders Team.  Barb has over thirty years of experience in finance, executive management and strategic planning with both non-profits and financial services companies.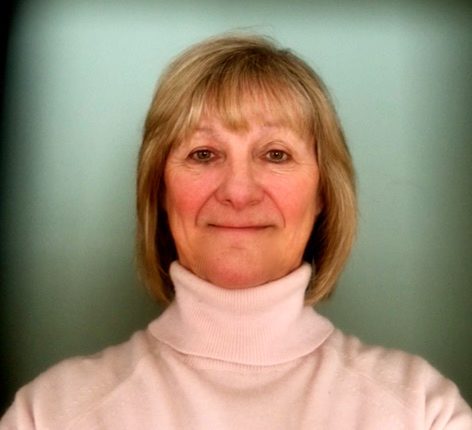 Christine Fehst, PhD,CCC-SLP,LPE
Secretary
Minnesota Connect Aphasia Now
Recently retired, Christine Fehst has extensive experience in both health care and education. She has served as a consultant, public speaker, licensed parent educator, and early childhood educator. She most recently was Director of parent education and early childhood education programs for the Hopkins Public School District. Prior to that, she worked as a Speech Language Pathologist with adults with aphasia and other neurogenic communication disorders at the VA Hospital and University of Minnesota.  In that capacity, she served as clinical instructor at University of Minnesota and adjunct professor at Hamline University and Concordia University. Christine shares "I believe in MnCAN's work to provide opportunities and ongoing support for people with aphasia. I want to contribute time and energy to the organization's efforts to help people live successfully with aphasia".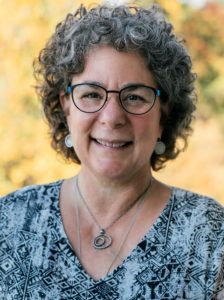 Linda Brodsky
Board Member
Linda Brodsky
Board Member
Minnesota Connect Aphasia Now
Linda Brodsky has had extensive experience in the area of adult rehabilitation as an Occupational Therapist for the University of Minnesota Hospitals and Clinics for 16 years. In addition, she served as a Founder, Board member and Parent Council chair for a local Waldorf elementary school, where she was instrumental in the process of strategic planning, organizational development, and fundraising activities. Linda is a strong proponent of support groups and has experience in leading groups for families and patients with neurogenic disorders and parents of preschool age children. She is excited to use her past experiences and passions to join MnCAN, as she feels committed to its mission!